Artwork Back Up Structures
A few years ago Fibreglass Applications were approached to provide a backing /mounting panel on to which the Leonardo De Vinci cartoon could be re-installed after it had been damaged in the National Gallery.

The restoration dept required a stable panel which would remain completely rigid onto which the artwork could be re-attached and remain for at least fifty years.
We provided a multi layer structural panel made up of aluminium honeycomb epoxy faced board normally used in aircraft construction.
The panel fulfilled all the restoration depts requirements in full.
Since then we have made numerous panels using this method of construction for not only the National Gallery restoration department as well as The National Maritime Museum and Wilton House where the horizontal ceiling panels are ours. We also make panels for numerous other art restoration companies.
 If you think we can help we are only a phone call away
'01373 864359'
Multi-curvature self-coloured fully structural plain or patterned.
Specifications drawn up and samples provided.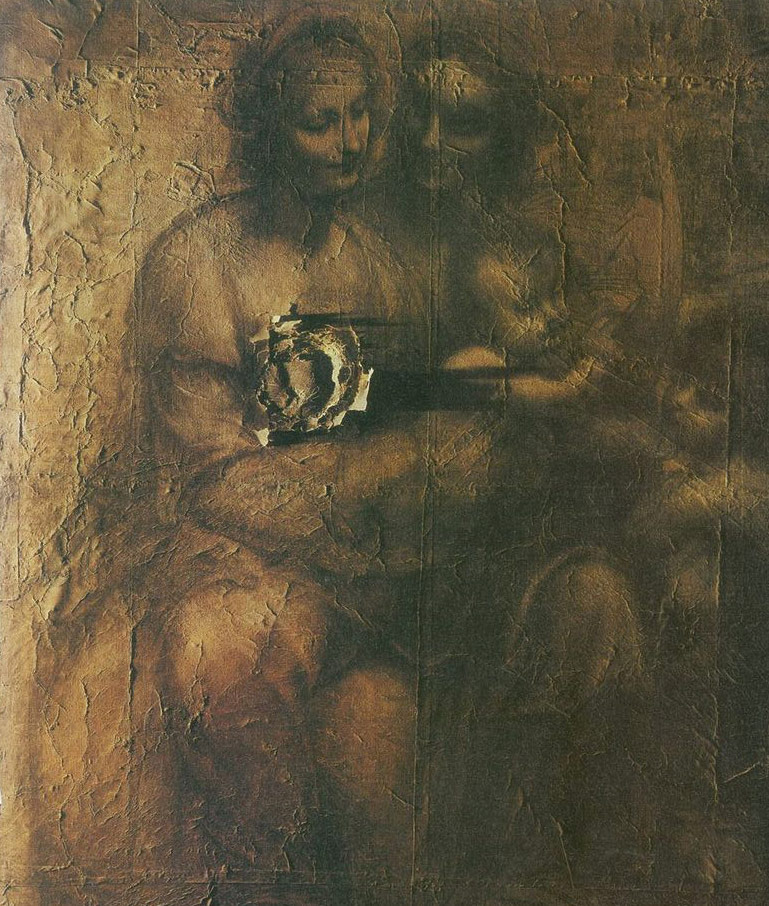 ---
---
Sculpture
The large futuristic seating unit designed by a well known London sculptor needed to be made in six segments to allow it to be manoeuvred through doorways and then assembled on site. We made the original pattern work, production moulds and product in silver metallic gloss gel coat finish. We incorporated internal support webs and bolt up flanging. We have made a number of these and provide full assembly instructions.